Holidays in Montepulciano
Montepulciano is situated in the south area of the senese territory which includes the Val d'Orcia, Val di Chiana and Crete Senesi.
So people who spend the night in Montepulciano can reach in a few minutes the must important artistic towns and places such as: Siena, Firenze, Cortona, Pienza, Montalcino, San Quirico d'Orcia, Orvieto and Trasimeno Lake, LIPU's oasis of Montepulciano lake and some Etruscan ancient tombs in Chiusi.

Dal punto di vista artistico Montepulciano, denominata la Perla del '500 per le numerose opere lasciate dai grandi architetti del Rinascimento, offre una settimana intensa, utile ad immergersi in un passato ricco e potente.
Il principale dominatore di Montepulciano fu infatti Firenze, con i suoi ricchi Nobili e con Lorenzo il Magnifico, che oltre a far prosperare economicamente la città, la fece fiorire anche dal punto di vista culturale, assumendo alla propria corte un nostro concittadino, Agnolo Ambrogini detto "Il Poliziano" perché nato nella nostra ridente Cittadina.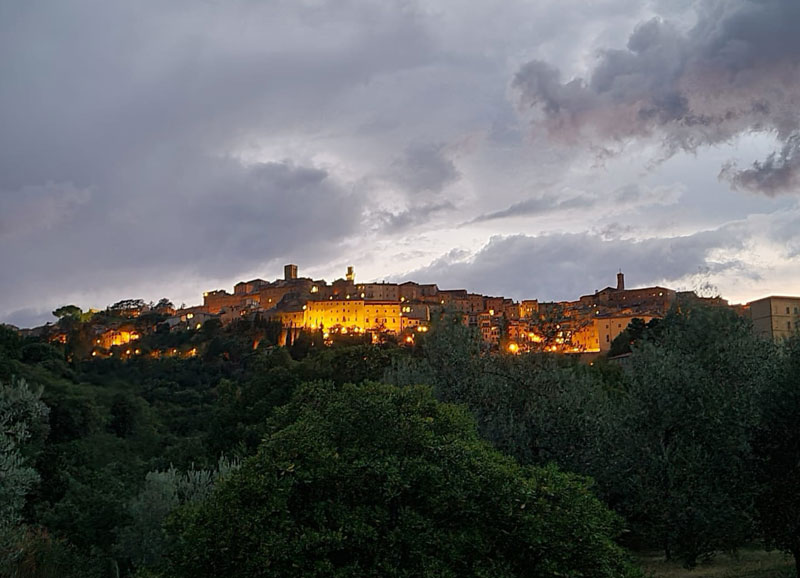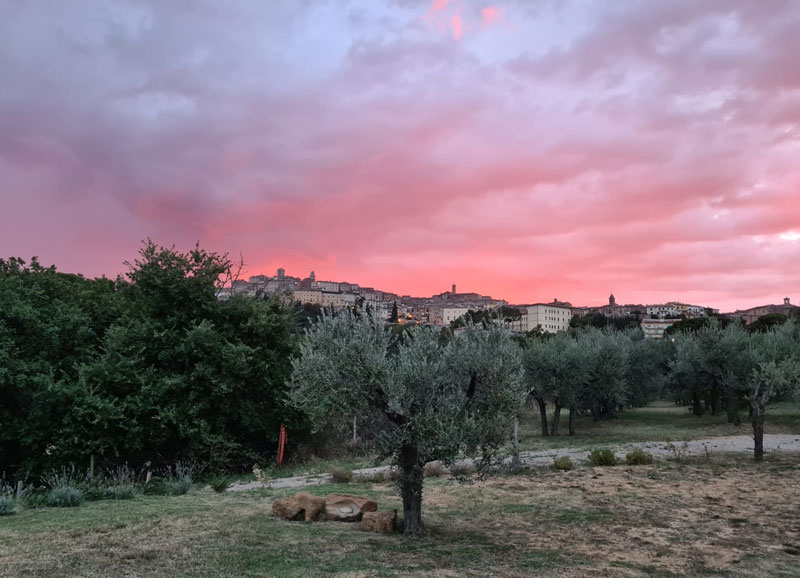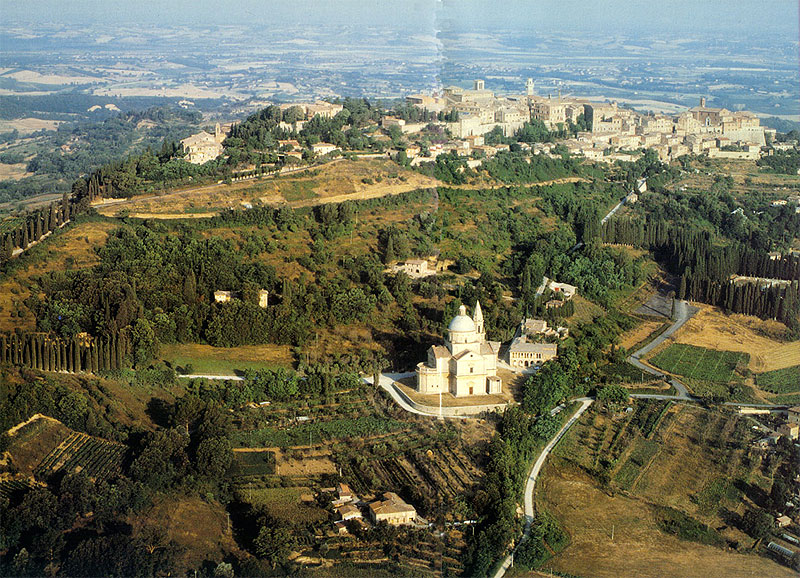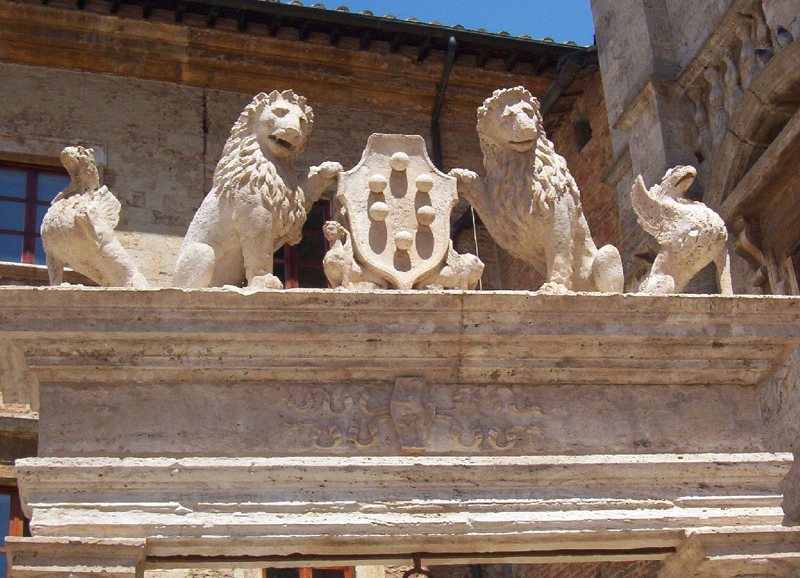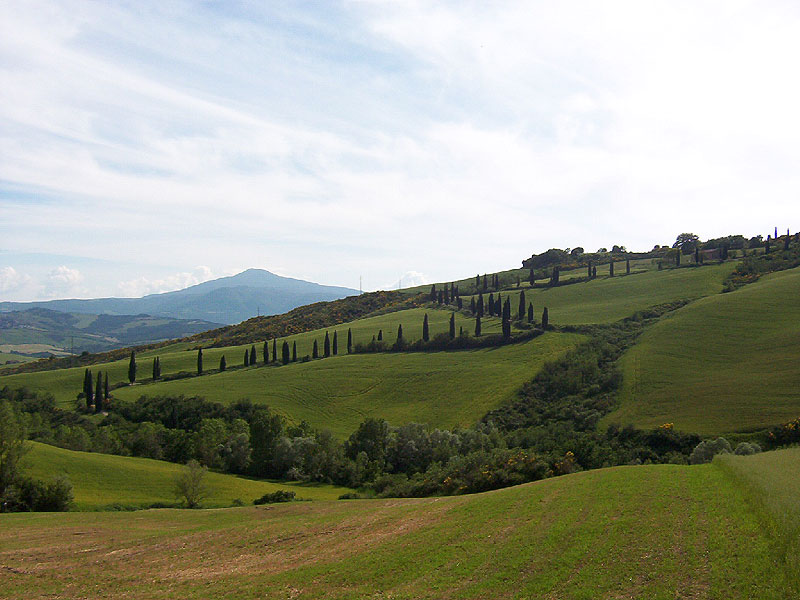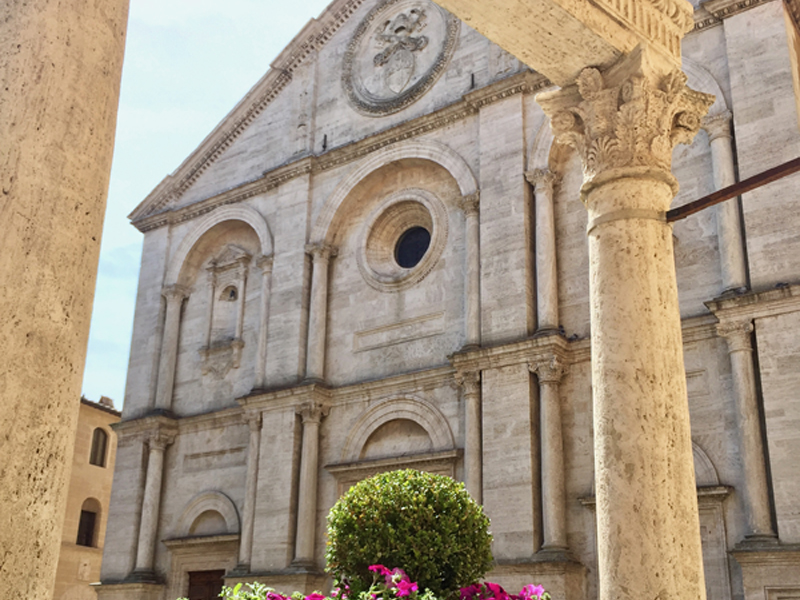 Il paesaggio che si apre tutto intorno a Montepulciano toglie il fiato e nella immensità regala quel pizzico di fascino che solo un luogo magico è capace di infondere, tra colline, vigneti, laghi in lontananza, uliveti, casolari sapientemente ristrutturati e ameni paesini antichi.

From an artistic point of view, Montepulciano, called "The pearl of the Rinaissance" for the works of the must important architects, painters and sculptors of XVIth Century, offers the possibility to give oneself up in a rich and powerfull past.
Wonderful landscape surrounds Montepulciano with its hills, vineyards, lakes, olive groves, all cottages and its old and pleasant villages.